Navigating YOU Today Through the Extreme Weather of Tomorrow
About Shieldsweather
ShieldsWeather has grown out of two decades of experience in a rapidly changing Canadian climate. Progressive strategies in Operational Meteorology are the cornerstones of our company and what makes us the first choice for weather services in this new era. Our CLIENT-FIRST approach to weather services insures that two-way communication gives you the information you need, when you need it. Our products and services are living entities that evolve and provide the end-user with the most current details on a moments notice.
OUR TEAM
Fully Qualified Meteorologists
Jerry Shields founded ShieldsWeather back in 2000 when he created the popular website SooWeather.com.  From there he has continued to build his meteorological career with freelance forecasting work for the  OPP, snow removal companies, lawyers and local media. He also is the lead for a team of government meteorologists that forecast high impact weather for emergency management.  His educational background is in York University's Earth and Atmospheric Science program as well as Mississippi State's Operational Meteorology Diploma program.  When Jerry isn't chasing extreme weather near his home on St. Joseph Island you will often find him speaking to groups about the value of meteorologists over computer models in the forecasting of extreme high impact weather.
Latest news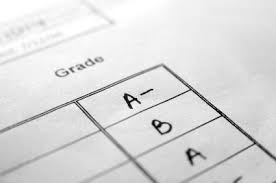 Yesterday I posted an article (see by clicking HERE) about the in-depth meteorological process that goes into the generation of a general forecast for the public. Today I wanted to do a reality-check and go back to see how well I did with that forecast and what actually happened.  Let's hope I passed. I was happy Read more about Grading the Meteorology Behind the Weather[…]
Previous
Next